Warehouse Storage
Have you ever had plenty of goods in your house/store/ company and unknown how to save your space? The answer is Warehouse Storage. You can hire a company to help you out of this mess with clever system with a large plain warehouse to store in professional way to remain the status of goods in the longest distance.
What is Warehouse Storage?
Warehouse Storage is storing the goods in warehouse. Warehouses are usually the large plain buildings used by manufacturers, importers, exporters, wholesalers, transport businesses, customs. The storage in warehouse is become easier with cranes and forklifts for moving goods, which can be raw materials, packing materials, spare parts, components, documents or finished goods. Goods are placed on pallets loaded into pallet racks.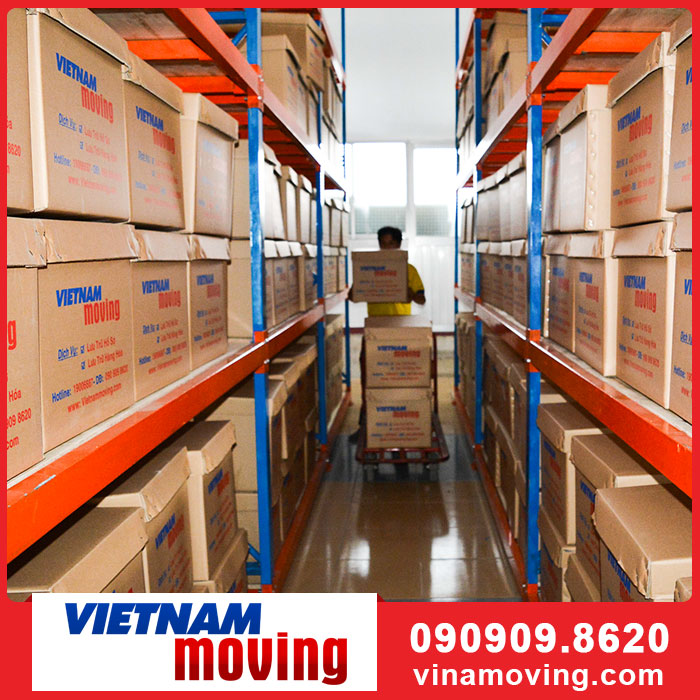 The goods before placing on pallets
When should we use the Warehouse Storage service? Which benefits does the Warehouse Storage service bring to customers?
Warehouse Storage service is used when you expand your store, open a new store or import/export goods. When you need space to do some decorations for your store and the goods are coming early, you can use a warehouse. Then the Warehouse Storage service brings along some benefits like:
- Safety: The system of security will ensure your goods is safe and in good condition. The system of camera is 24/24 online.
- Quick and flexible: It helps you check and manage your inventory as well as import and export goods from warehouse quickly and conveniently.
- Unlimited working time: The working time in storing is not limited and flexible to arrange between customers and companies
- Professional in storing: Different goods needs different type of storing and packing, the warehouse storage companies is experts in storing and packing, they know what temperature is suitable for each kind of goods, which goods is need to be store in soft box, which goods is need to be store in place with fresh air or in the vacuum.
- Professional forklift: To lift up the goods to store in house/store needs a forklift and the warehouse storage companies are ones could provide this services to save your money and make sure safety for your goods.
- Save time and money: By handling the storage goods for the experts, you have time and money for training, marketing or import more goods.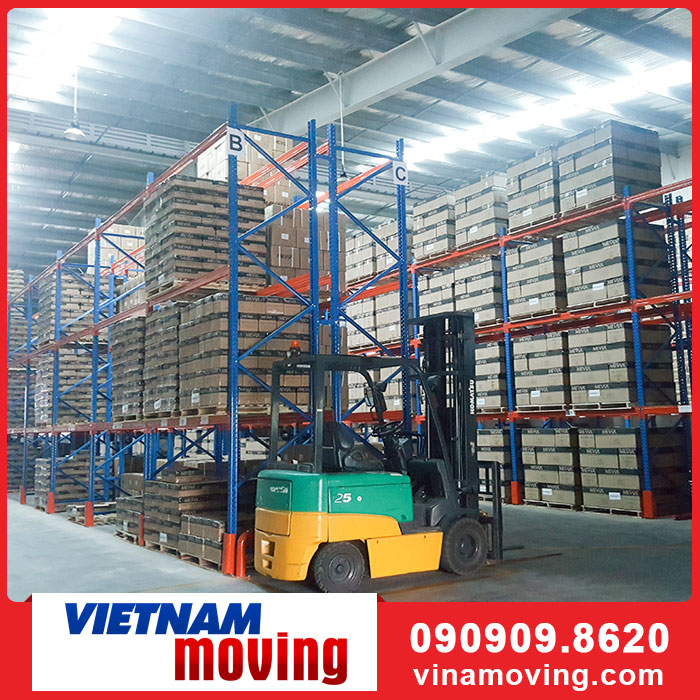 It is hard to store everything in one place
What is included in Warehouse Storage?
Warehouse Storage is including:
- Storing goods for sale: Helping customers store goods for sale: domestic sale, import/export. The number of forklifts and cranes are used to make sure the safe of goods during the transport inside warehouse.
- Import/Export services: The warehouse storage companies will help you out of stressful experience with some trouble linking to:
o Customs document, custom warehousing, unload/load goods on ship, inventory managing
o Store/clean/lift up/lift down/repair according to IICL empty containers
- The warehouse storage management system is online 24/24 and updated all the time to make sure the safety and good condition of goods.
- The inventory management is updated and followed up to announce the customers about the status of their goods.
Why should you choose Vietnam Moving?
Warehouse Storage serviceprovided by Vietnam Moving is the best choice for these reasons:
- Vietnam Movingcompass is always customers' desire.
- As one of the most qualified companies in logistics, Vietnam Moving has many large warehouses which met international standards and placed in the key location around Vietnam.
- Vietnam Moving experts in import/export goods, especially in customs document preparation, unloading/loading goods, inventory management.
- Vietnam Moving staff is enthusiastic, friendly, and professional.
- The process is quick, safe and unlimited working time.
- The security system in warehouse is on 24/24
Vietnam Moving international standards warehouse
Which is the process of Vietnam Moving?
The process of Storage in Warehouse:
Step 1: Receive information and consult customer
Step 2: Sign contract
Step 3: Receive goods and pack in boxes with mark
Step 4: Store in warehouse and list inventory sent to customer
Step 5: Check and return goods to customer on the day signed in contract.
How much should you need to use the service?
The price data for Warehouse Storage service will be found on website of Vietnam Moving, vinamoving.com. To be consulted, please call to hotline of Vietnam Moving to be consulted.
Vietnam Moving Partners and Customers
Comcast (USA), City of Darwin (Australia), Trang An (Vietnam), Arla (Denmark) and An Son (Vietnam) are those who granted Vietnam Moving's services and became our long term partners. Not only those corporate customers but also Vietnam Moving precious individual customers gave them the compliments:
Hang Tong- Ba Chieu Market, Binh Thanh District, HCMC:"I am very pleased ofVietnam Moving for helping me store all my goods and belongings carefully until my new house is built completely. The staff is fast, careful and friendly."
John Tran–Tay Ho, Ha Noi: "I planned to enlarge my small business so that I need some place safe to store all my goods before opening new store. I am not sure which company I can trust so that I called my friend and they recommend me Vietnam Moving. I called hotline number and a lady answered nicely and consulted me carefully. Vietnam Moving staff quickly contacted and conducted survey of all my stuffs need to be stored and in how long. Everything is happened quick and short. "
Nguyen Thi– Director in Bien Hoa, Dong Nai:"I am honor to be a VIP member of Vietnam Moving. I signed contract with them every year to store our products before exporting. They always give us the best quality warehouse Storage services with huge promotion and I am very happy to become their long term partner."
As a result, more and more people trust Vietnam Moving to handle and store their goods until the need is coming. To get further detailed information, please surf vinamoving.com or make a direct phone call to Vietnam Moving.